In the last few weeks, I've been recapping my healthy journey. I started with an intro, talked about my meals, put in some exercise time, and mulled over the mental part. So let's pull it all together today, and assess where I am at right now. Here it is, the big reveal: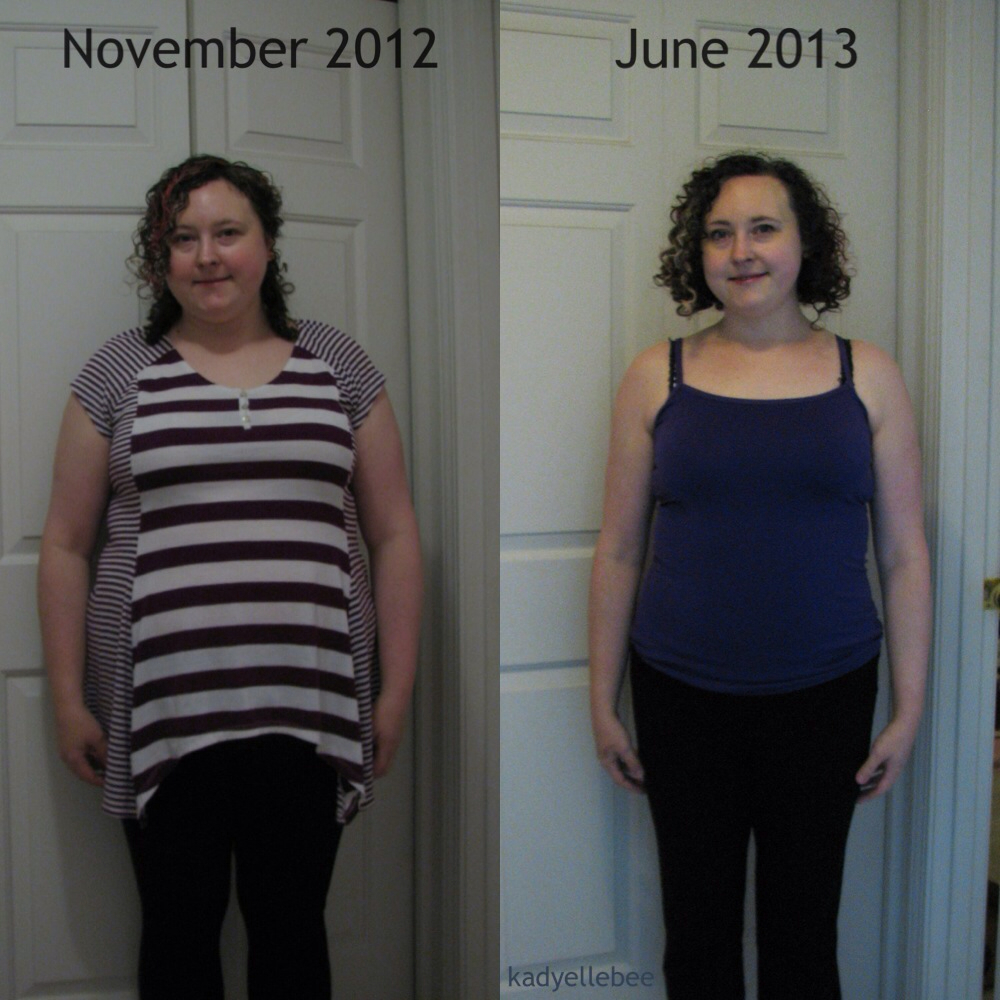 mindful kristine, over 7 months
Over the course of a little over 7 months, I have lost 56 pounds. That is over 25% of my original body weight,and I haven't been this weight since 2001! More than that, I've lost inches, clothing sizes, and medicines. My energy level and endurance have gone up. I've learned even more about cooking healthy and how I can apply that to my life. I am quite pleased, and very proud of my success.
What is next? I am beginning the transition phase, where I slowly reintroduce the foods that are higher carbohydrate, like starchy veggies, fruit, grains, and dairy. Once that is complete, I will move into maintenance and balance what the right combination of protein, carbs, and fats are right for my body. I will continue cooking lean and light and moving towards as much unprocessed food as I can for my health.
I still will be challenged with my fibromyalgia symptoms, I believe that there is no amount of weight loss that will cancel that out. I aim towards keeping my symptoms in check with the least amount of meds as I can.
A little more weight loss would get me to my healthy BMI. Truthfully, it felt *right* to reach this stopping place. We will see how the transition period goes, and keep working towards health rather than just a number on the scale.
The support I've received during my journey has been amazing, and it makes me want to give support back to more people who are journeying on their road to health. I know that I want to blog more about these topics: the meals and recipes I plan, tips for keeping moving, and pointing towards other supportive blogs/sites. I won a ticket to a health blogging conference at the end of the month and plan to share what I learn there. It makes me happy to inspire others, be it in health, knitting, blogging, or any of my myriad of interests!
My life will be touched by this experience forever, I know that.