Kristine's Trakt year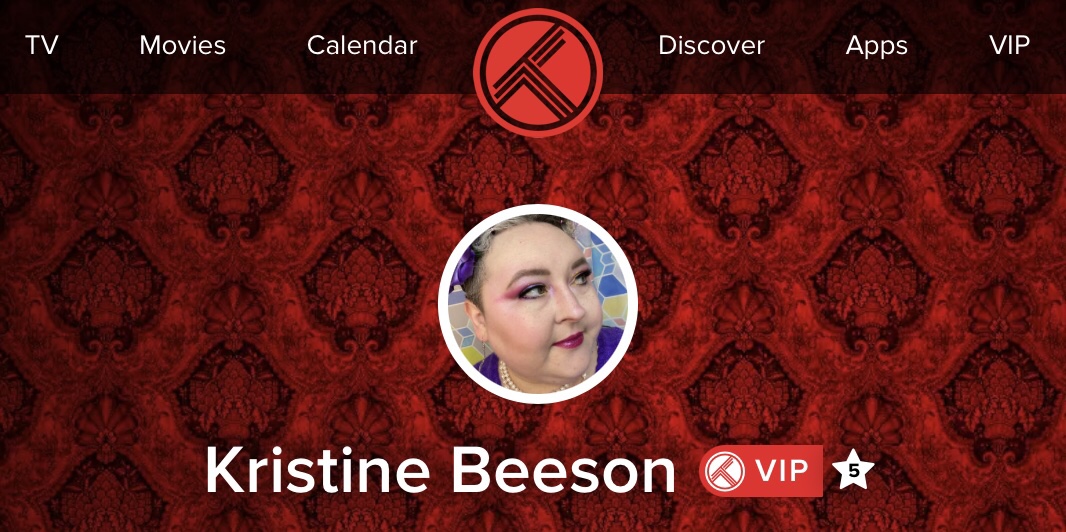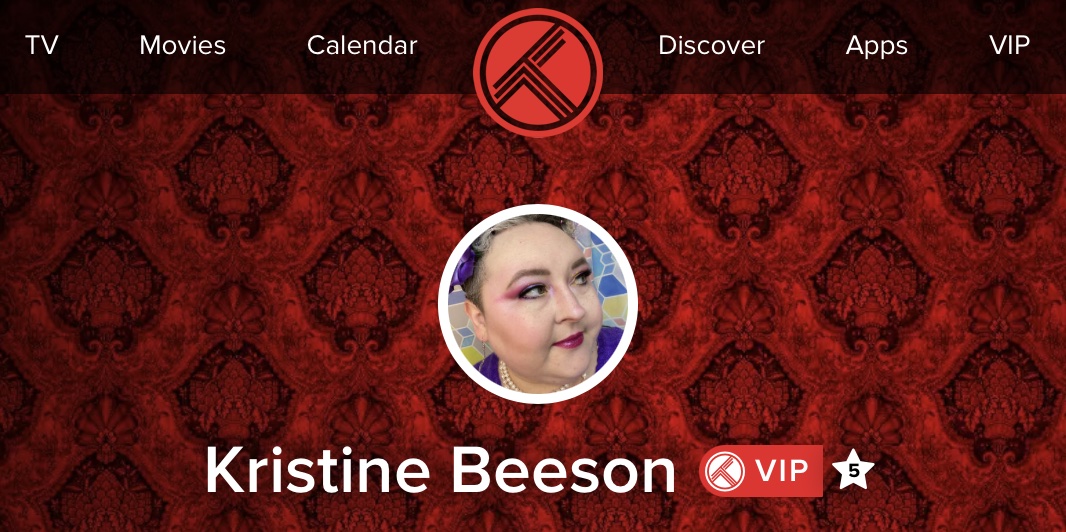 So I've been using a site to track the tv shows watch for a while now. Here's my Trakt 2021 year in review. I love that it keeps me a list of the things I've spent my time on this year.
One of my fav features is looking at what new shows I watched this year, in addition to the ones that I kept up on that already existed. This was another pandemic year, so there was a lot of tv watching in the evenings. We tried out a few extra streaming services too, so that helped me get to watch some things that are on the long watchlist I keep. These are in order by the number of episodes watched:
All of the Chicago shows: Chicago Fire, Chicago PD, and Chicago Med. Fire is my favorite, but PD is close behind. Between those 3 shows, it's almost 500 episodes of entertainment! on Peacock and newest season on Hulu
Rewatched all of Arrow because I'd not seen the final season again.on Netflix
True Blood – I like vampire shows, and I'd rewatched the Twilight movies at some point this year, so I was curious to see how this one went. It was pretty interesting. on HBO Max
Big Love – another I'd been curious about. I'm glad I watched it, it was a very different family structure than I'd seen before. It was especially fun to see Ginnifer Goodwin before Once Upon a Time. on HBO Max
Falling Skies – we had watched the first season before, but I started this from the beginning and enjoyed it a lot. Definitely my kind of Sci Fi with actors I already liked.on HBO Max.
West World – E had watched this and thought I'd like it. JJ Abrams does do some great stuff that I like! and I really liked it a lot. Figuring out the mysteries and characters was super. 3rd season was weaker, but I'm excited to see what they do for the 4th this year.on HBO Max
Yellowstone – another show I'd been hearing about but it took watching Mayor of Kingstown before I tried it. This one straddled over the end of 2021 to the beginning of 2022 for me. The actors are great, and the story is really well done. Also love the soundtrack. on Peacock for 1-3 and purchased for 4
Departure – I really like Archie Panjabi (The Good Wife, Blindspot) and the previews kinda had a Fringe feel to them. Good show, I'll definitely watch the next season too. on Peacock
Mayor of Kingstown – while watching Hawkeye, I decided to try this other Jeremy Renner new show out. Definitely on the brutal side, but wow, these characters are really well done. Straddling between 2021 and 2022 to finish out the run. on Paramount Plus.
Heels – while wrestling isn't my genre, watching Stephen Amell (Arrow) is a great thing. Liked the characters, however flawed they are, and I found myself really liking it by the end. on Starz, caught it during a free xfinity weekend.
New #MCU streaming shows: WandaVision – such a solid story with a unique storytelling model – and using old and new marvel characters for the win #DarcyLewis, The Falcon and the Winter Soldier – taking the characters we got to know but zooming way in on them for in-depth characterization, Loki – this was interesting, and I like Sylvie, but it wasn't my fav out of the shows. Hawkeye – the perfect introduction to a Matt Fraction themed version of the characters, with a caper feel for the holidays. What If…? – animated version of our familiar characters but with a twist like comics (or fanfic) tend to do. on Disney+
New network shows: La Brea with a Lost-like feel and some good actors.
caught up on Grey's Anatomy, The Resident
Cooking shows – Spring and fall holiday baking challenges, Great Food Truck Race (including some rewatched seasons), Chopped Sweets (multiple seasons), Tournament of Champions, and Great British Bake Off. A few home design shows too, but not as many this year.
Movie-wise, I did watch a few more movies on my own than I had previous years. I paid attention to special weekends of Xfinity channels that I could get with my account, and that let me see some things I hadn't been able to. Things like Godzilla/Rampage/Kong Skull Island series. The Mummy/The Mummy Returns. All the Twilight and 50 shades movies. Both of the original Fantastic 4 movies. Hocus Pocus (first time watching) and The Nightmare Before Christmas. A variety of Christmas movies (10 must be a record for me!). Black Widow twice.and just some other random stuff 🙂